Our largest and most popular space, the Great Room is the perfect backdrop for your wedding, reception, or both! The brick walls and arches, complemented by wood beams wrapped in twinkle lights, create a truly unique & warm atmosphere. This 3rd floor space also features exclusive access to our Atrium Bar with floor-to-ceiling glass windows & LED lighting after sunset. Hidden above it, is our award winning "Sleepless in Seattle" Bridal Suite!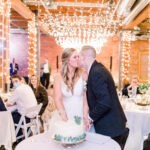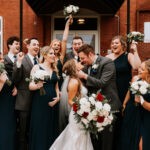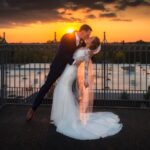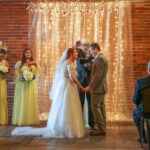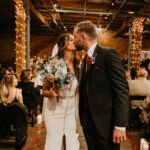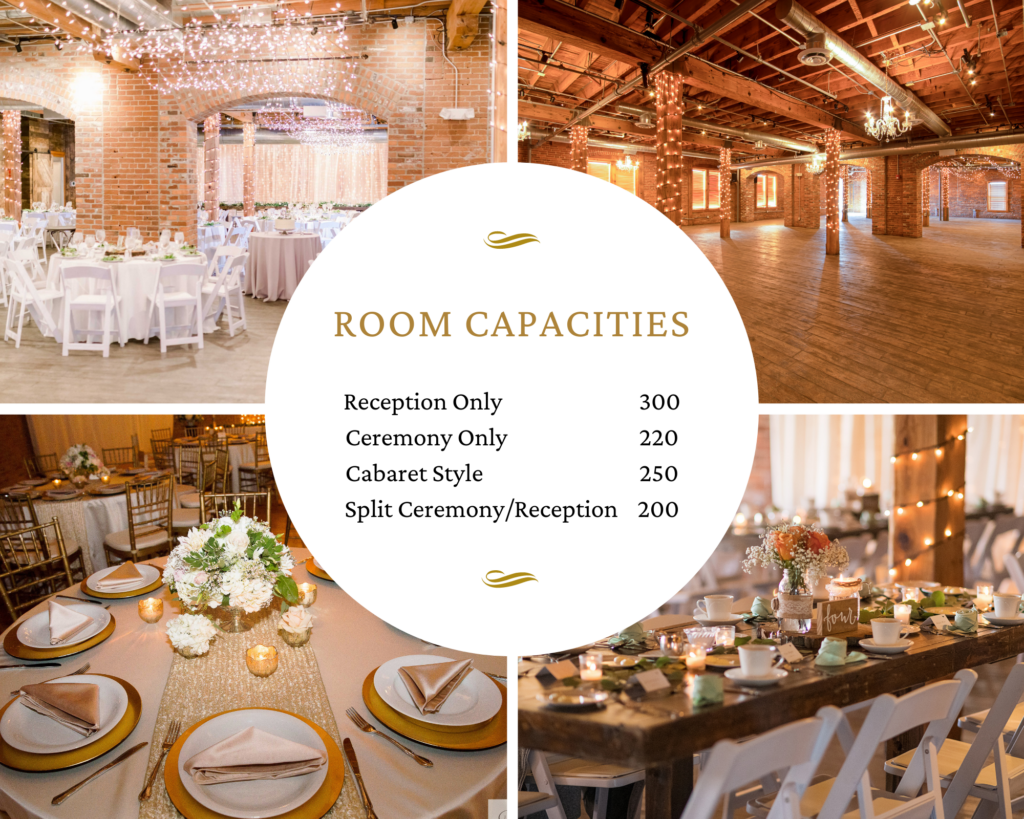 Nestled on the 2nd floor of Mill Top, the Loft provides a wonderful open space for your event. Whether you're looking for a bright, airy ceremony space or a sweeping reception hall, the Loft provides that flexibility. Proximity to one of our beautiful Cocktail Hour Spaces and a private grand staircase entrance are just two of the many reasons we love The Loft!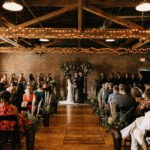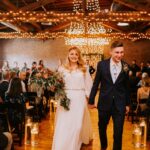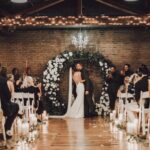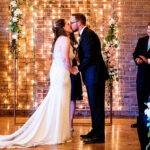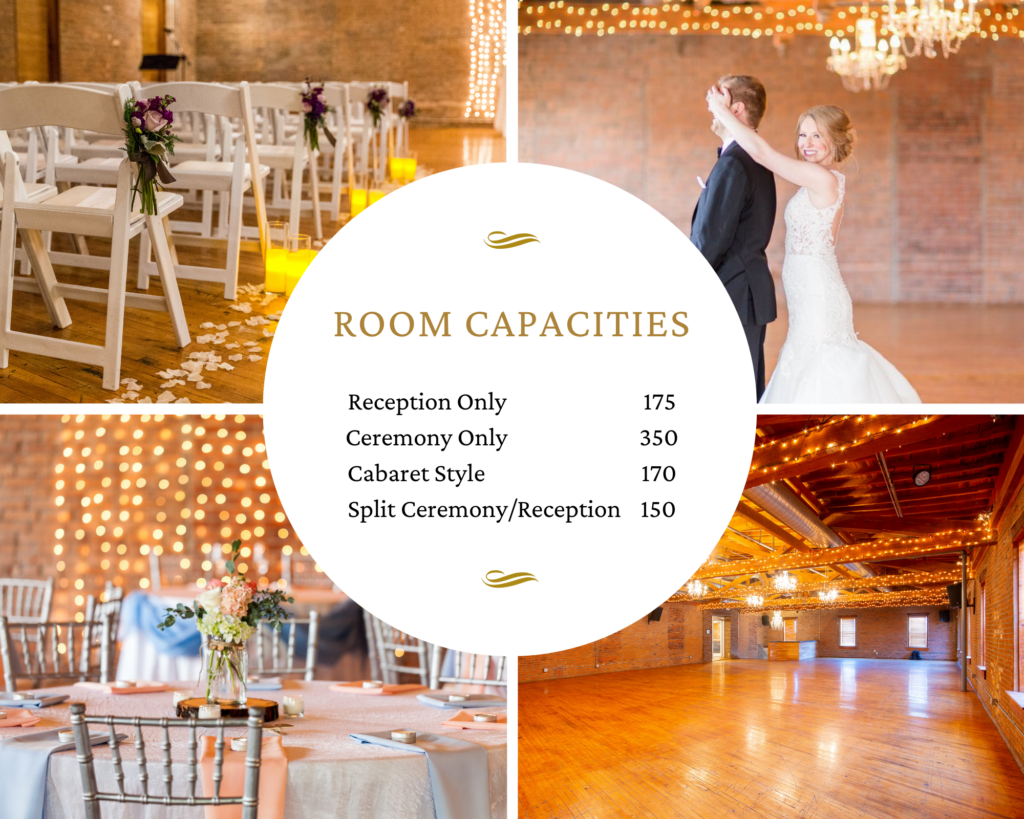 The Ballroom is an ideal space for any romantic gathering. Complete with dark wood floors, twinkling pillars, and plenty of brick – the Ballroom exudes timeless charm. Added amenities of this space also include a gorgeous pre-set bar with LED lighting.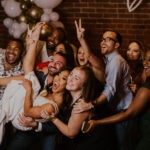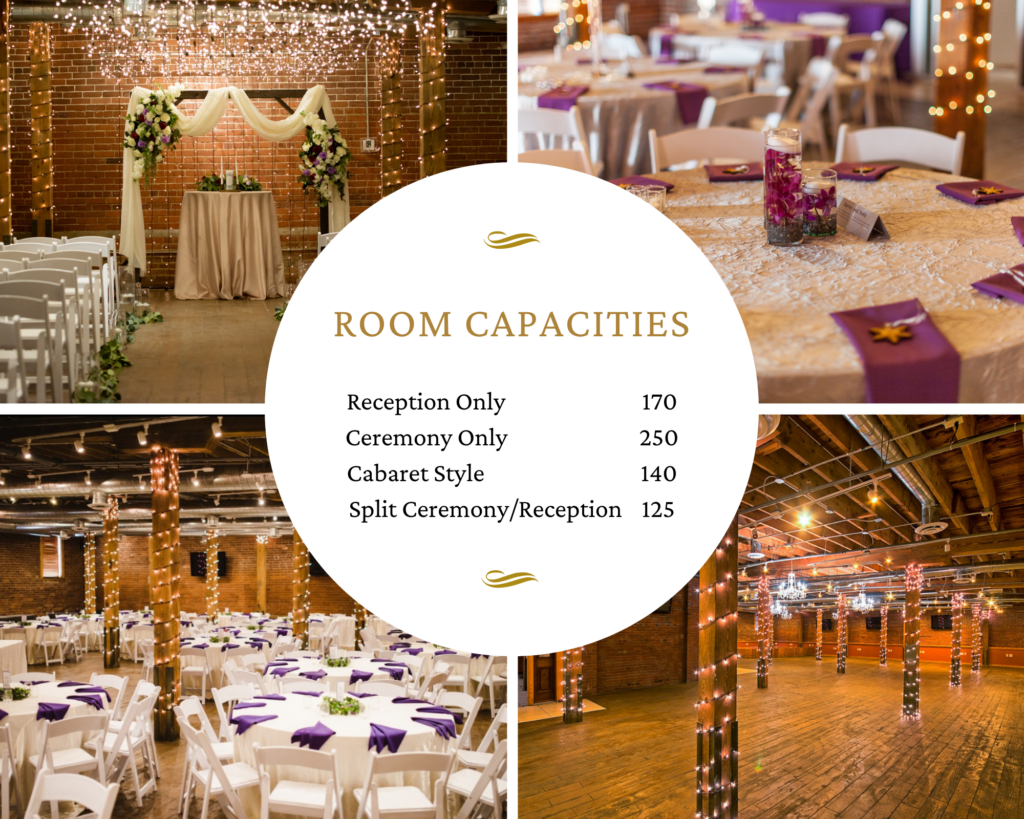 Actual skylights give this 2nd floor not only plenty of gorgeous natural lighting, but also its name! The Skylight Room is ideal for more intimate events and can be transformed to fit any vision. When not in use, The Skylight Room makes a perfect indoor location for first looks and photos.
Real Skylight Room Weddings