*MILL TOP*
Banquet & Conference Center
Welcome to your dream wedding venue – we're so glad you're here!
The Mill Top Banquet & Conference Center offers a breathtaking, industrial-chic backdrop for your special event. Whether you're looking for the best venue to host your wedding, private reception, or special occasion, we have a space for you!
Gain access to exclusive and unparalleled amenities such as our luxurious Bridal Suites & Man Caves, as well as our award-winning Event Coordination Team! If you're looking for the complete wedding experience that will amaze your guests and create lasting memories, while being guided along the way, we're happy to report that you're in the right place!
Click on the video below to learn more about the Mill Top Experience: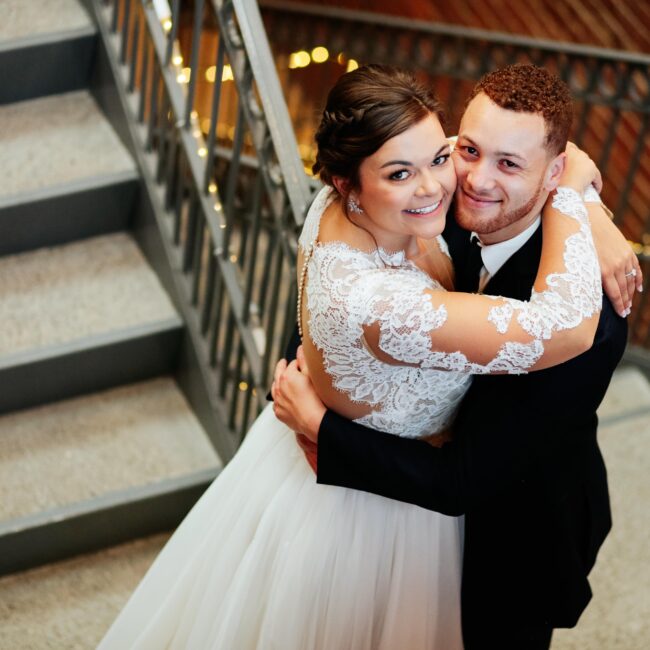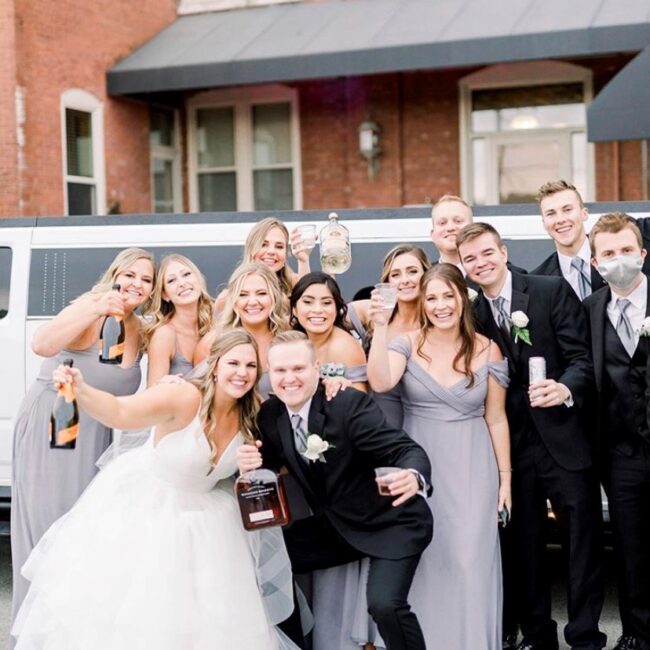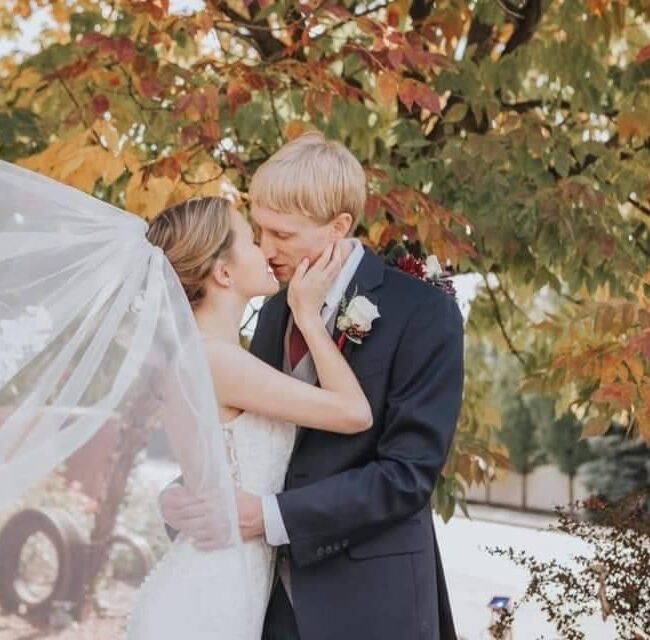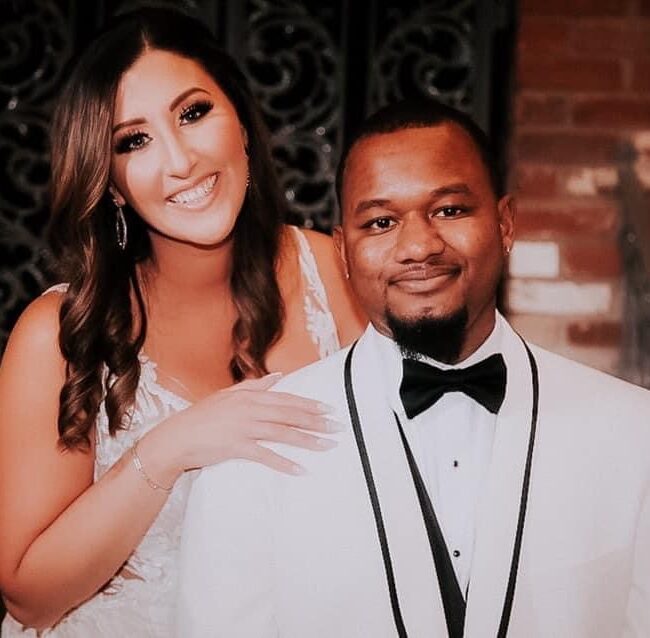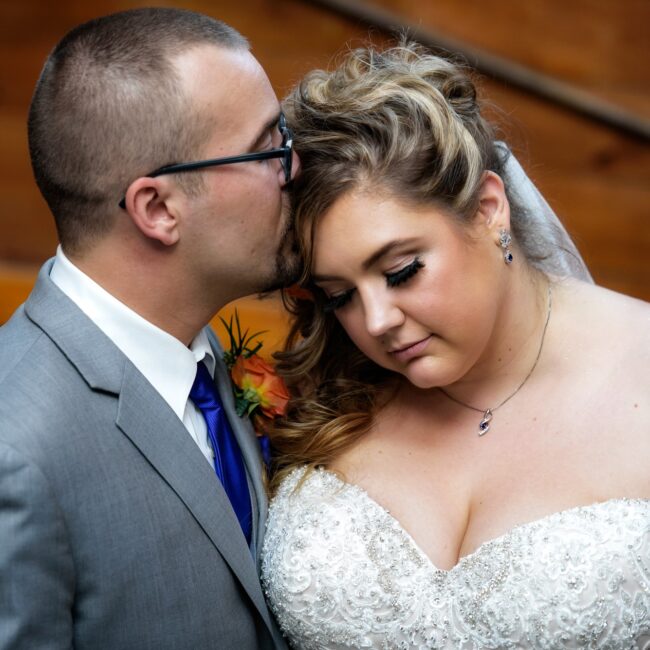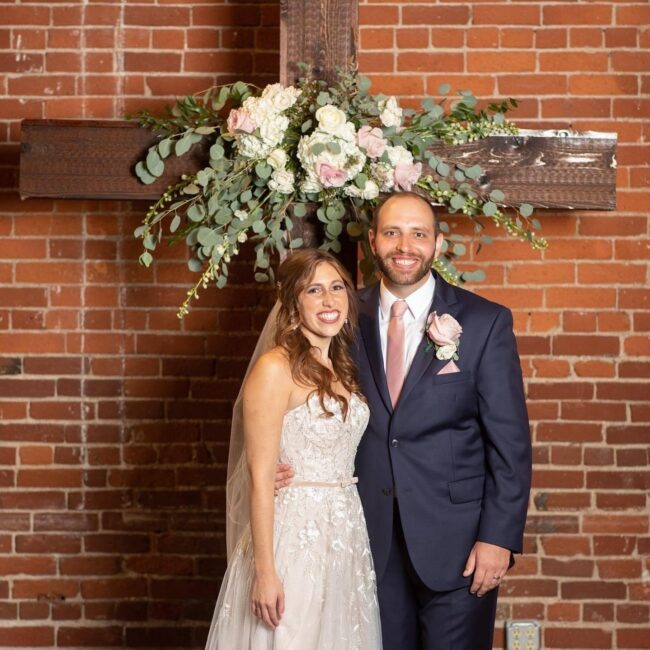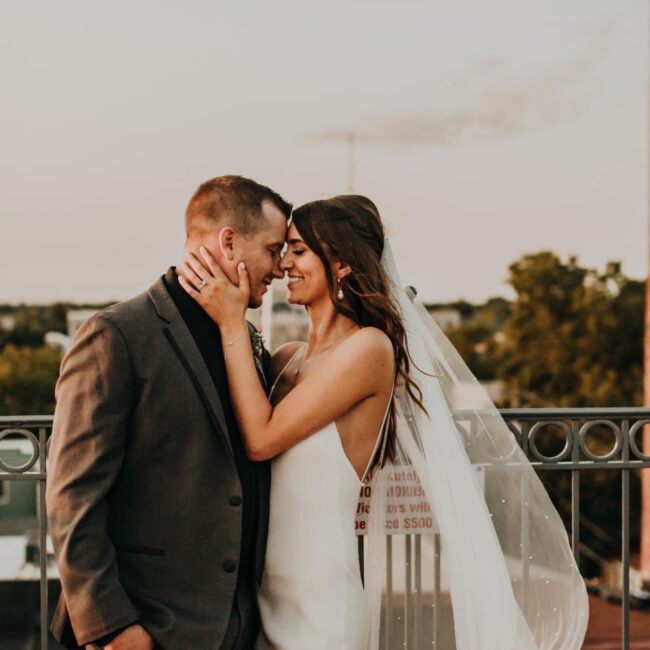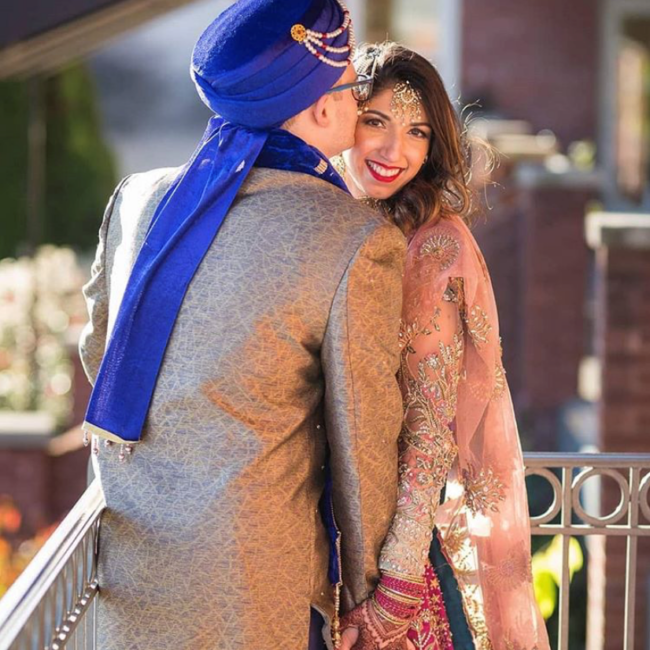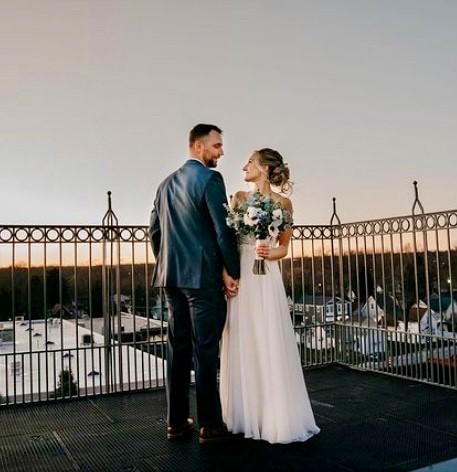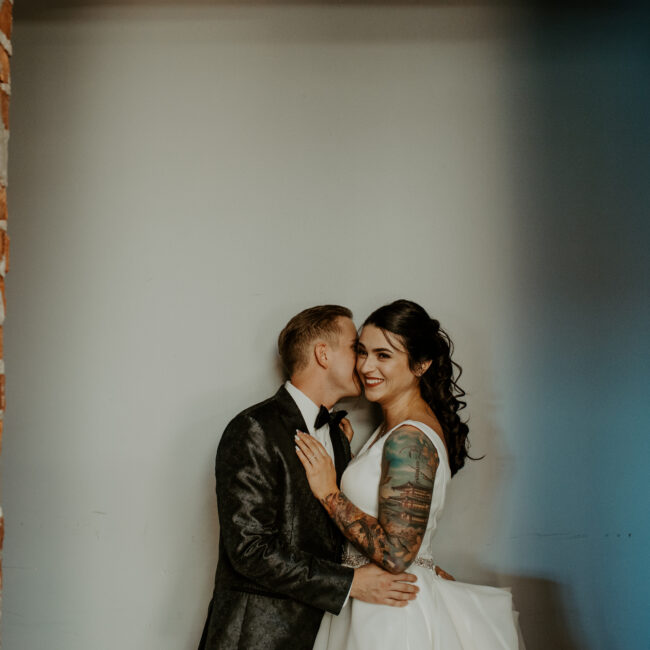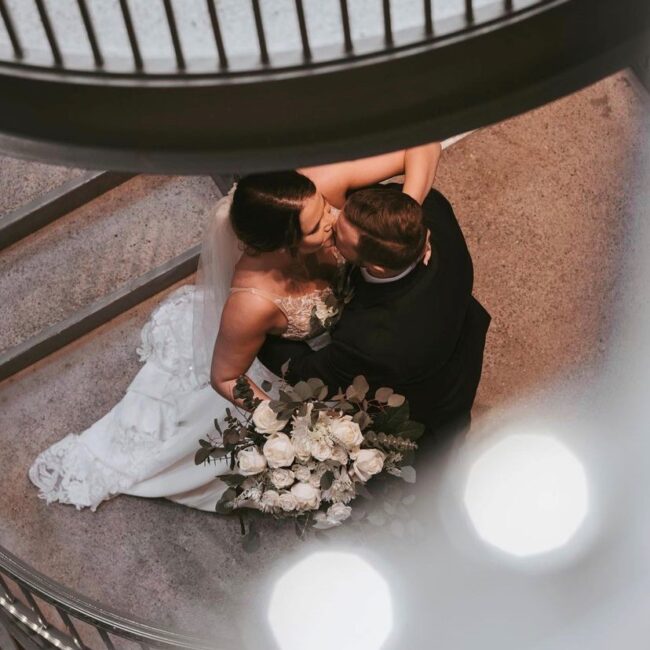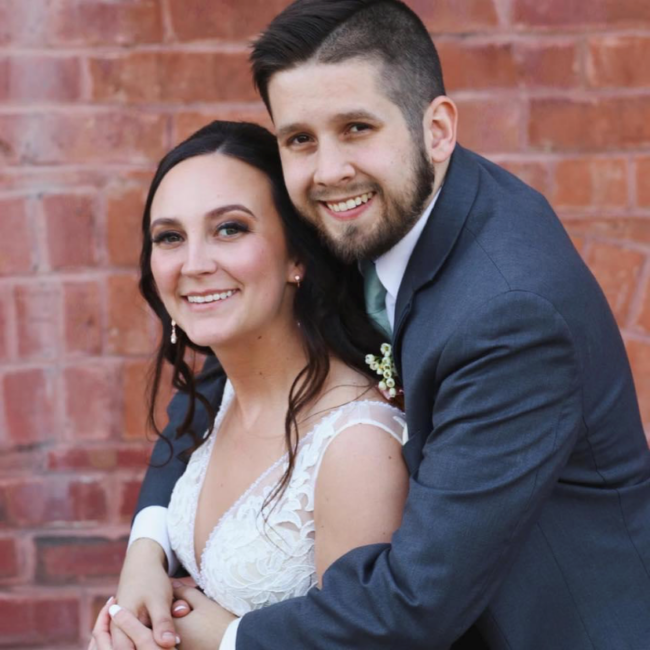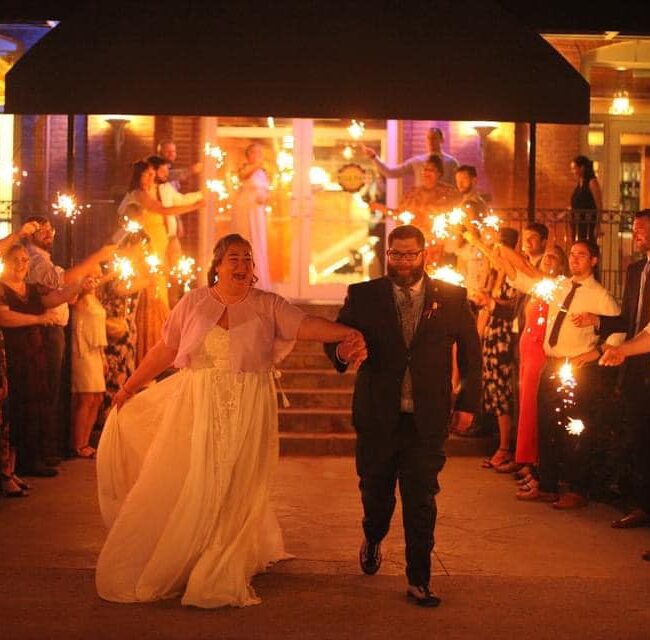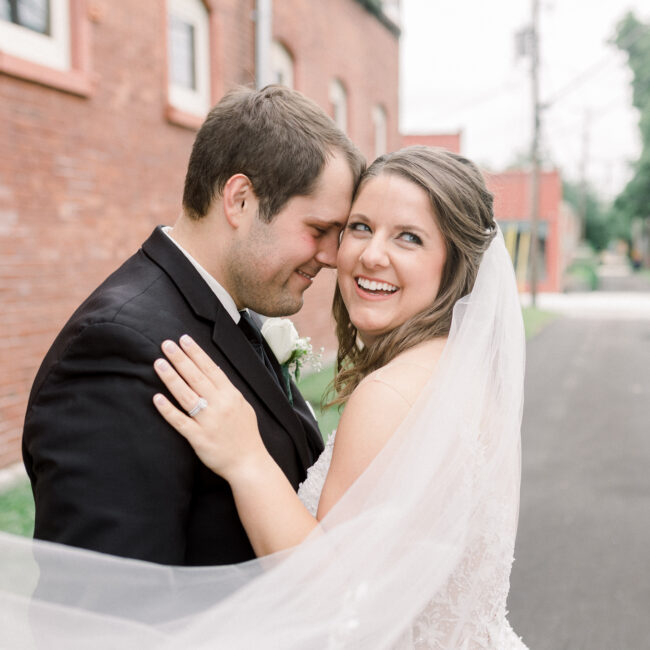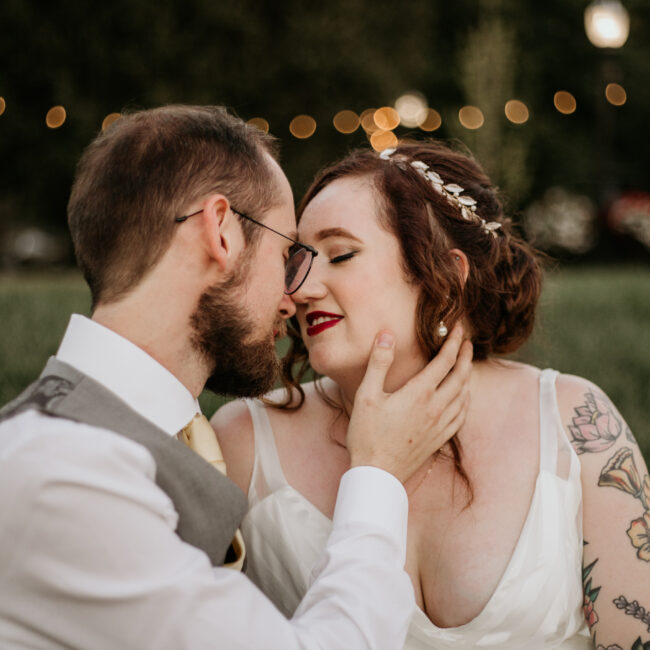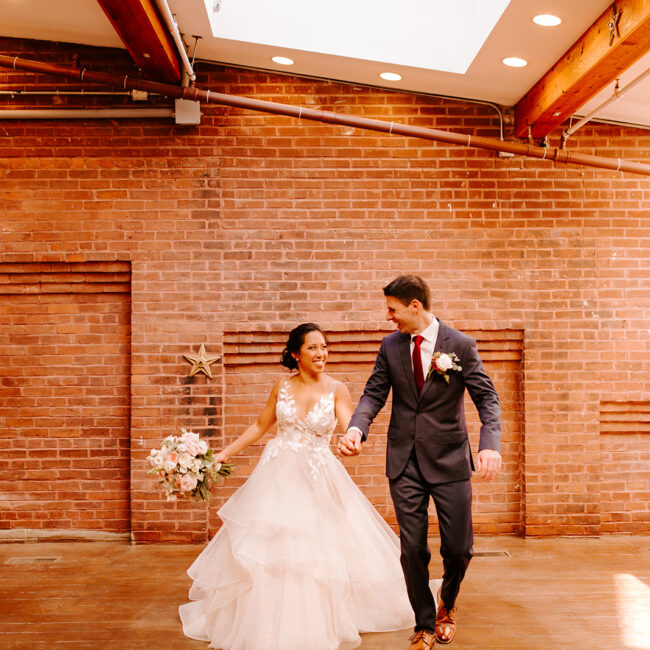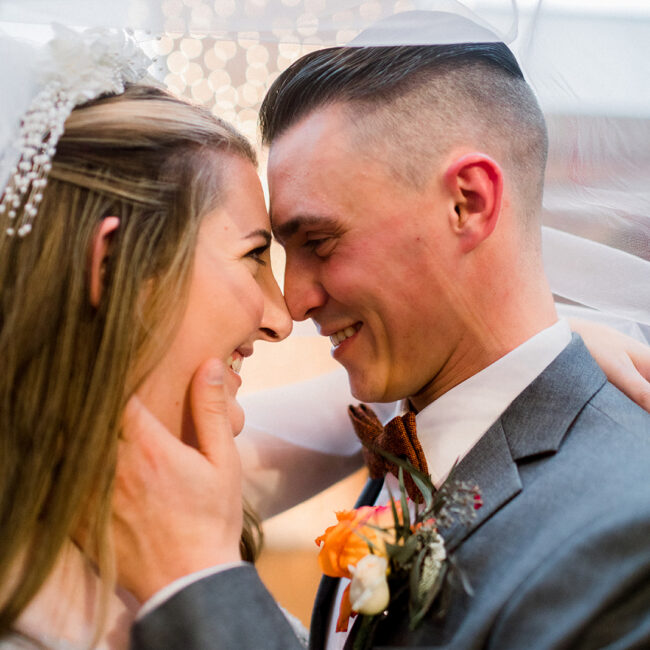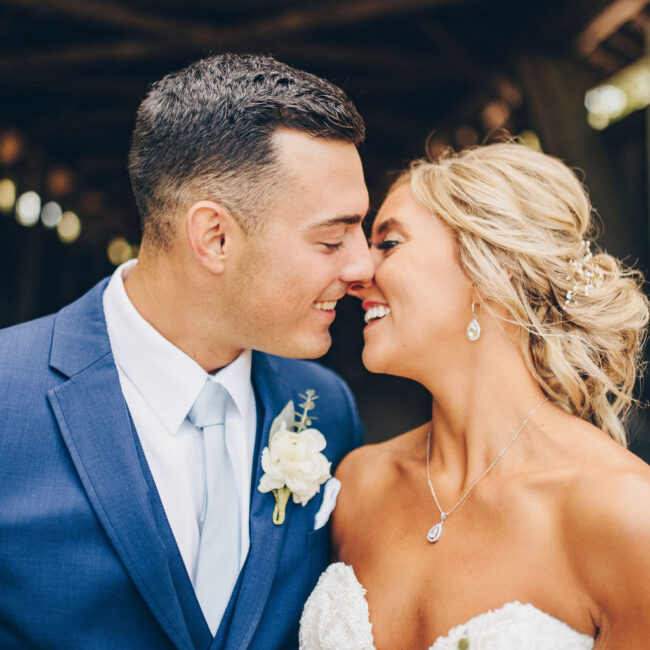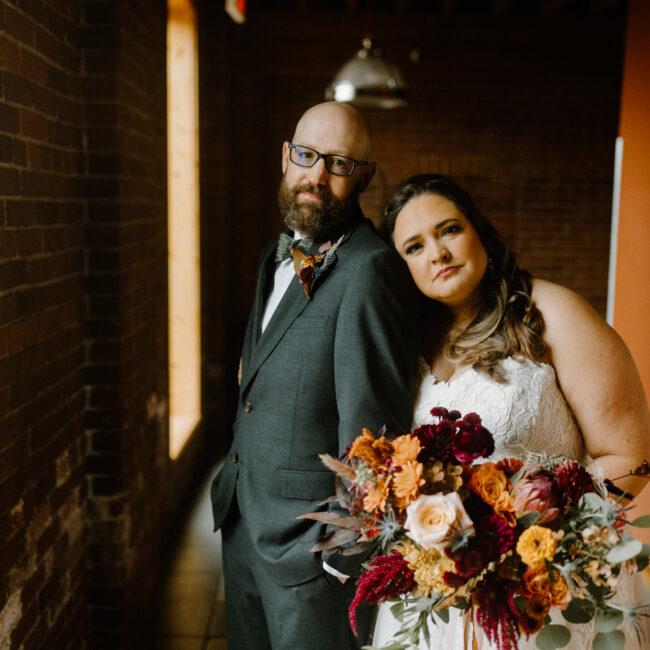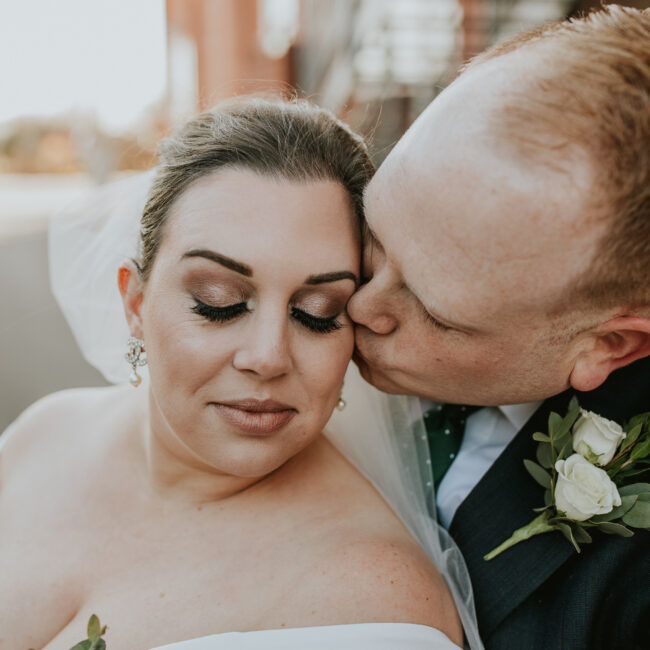 "Where do I even begin? The Mill Top venue and staff were nothing short of perfect for our special day. From the start of the planning process, working with vendors, meetings, day of the event and the reception the night of... there is not a single thing that I would change if I could. Since our wedding, we have had so many of our guests reach out to rave about the venue, the service, the food, the bar and the fact that everyone partied until they couldn't party any longer all night! That is exactly what we wanted and we are so happy that we decided to trust The Mill Top with our wedding! Thanks again to everyone at The Mill Top, our vendors and friends/family that made our wedding the party of the year! :)"
"I can't say enough amazing things about the Mill Top! The team of wedding coordinators worked with us every step of the way to make sure we had the day of our dreams. They worked hard so we didn't have to worry about anything the day of the wedding. Their professionalism and expertise took away so much of the stress that typically accompanies wedding planning. They take care of the set up, tear down, and even schedule a time later to come pick up items so there is nothing to worry about. The venue was absolutely gorgeous and the bridal suites and man caves were the perfect place to get ready. If I could do it all again, I would still pick this venue!"
"There are so many wonderful things we could say about our day at the Mill Top. The Bridal Suite and Man Cave are second to none and made the getting ready process easy and fun for our bridal party and families. Kelsey had everything under control and made sure that all vendors knew the game plan and made sure that any questions were answered quickly day of. Because the set up, tear down, and decor/gift pickup were pre-planned and organized by Kelsey there was nothing we had to worry about during our wedding. The space itself is gorgeous and makes decorating a breeze, especially with all of the options available from the Mill Top themselves. We loved our day at the Mill Top and our guests had nothing but good things to say about the venue, food, and wedding. We would recommend the Mill Top for anyone looking for a fantastic venue, staff, and coordination to help plan and execute your perfect day."
"We had an amazing experience at Mill Top. We picked the venue for a variety of reasons, but number one: It's beautiful! We absolutely loved the bridal suite and grooms suite. It was so nice the day of to be able to get ready on site and have our ceremony and reception all in one location. The staff is so wonderful each step of the way helping plan the wedding. We had multiple meetings leading up to our big deal & they are always available via e-mail to answer each little question you have. We were huge on DIY decorations. We brought in so many things we created on our own and the staff put it together exactly how we pictured. Our guests are still raving about how wonderful our wedding was. I cannot recommend this venue strong enough!!! Wonderful experience!"
"I cannot thank the staff at Mill Top enough! We had to move our daughter's wedding and reception 3 weeks before her event date due to the COVID-19 Pandemic. Not only was Mill Top able to help us relocate, but the event went off flawlessly thanks to the staff and event coordinators. They promised us the wedding of her dreams and boy did they deliver!"
"Just had my amazing wedding day at the Mill Top this September and it was a great setting for a pretty rustic wedding!! I would choose them again if I had to do it all over again. You cannot beat their Bridal Suite and Man Caves to get ready in and hang out with your wedding party the day of! And their staff is so friendly and helpful!!"
"The most magical and dreamy place to get married!! I would highly recommend this venue to anyone that is looking for a beautiful indoor setting to get married. Not only is the venue incredible but the staff that you work with to make your wedding perfect is incredible as well! I was extremely particular about how I wanted everything to look and the Mill Top team did everything I was asking for and more. I also love that the owner is so involved in each wedding. He truly cares about his Mill Top brides and made me feel like I was a part of the Mill Top family. My day was so special and perfect because of the Mill Top staff. Thank you so much!!"
"My husband and I went to 15 different venues in Carmel and Noblesville, and out of all the venues Mill Top was the only one that stood out. The building is so gorgeous with beautiful red brick, and everything about this venue is to die for. The owner and his whole team were personally involved in this whole process and we were lucky to have such an amazing event coordinator. For someone from a different culture it's hard to figure out everything but they held my hand through the whole process and kept in touch with all my vendors to make sure they met all the expectations we had from them. My wedding day was the best day of my life. I danced 'til my feet hurt and I had no worries that night because the Mill Top team took care of each and every single detail. I'll be recommending each and every single friend or family member of mine to chose Mill Top. Thank you so much for everything...I couldn't have asked for a better place to get married. I can't say enough amazing stuff about Mill Top or the entire team!"
"My husband and I got married at the Mill Top at the end of November 2020. The staff did an amazing job helping us plan a beautiful wedding while keeping everyone safe and healthy with COVID precautions! We could not be more grateful for the support we received and specifically want to thank Elizabeth and Ashley for always going above and beyond. The venue is gorgeous and has the absolute best bridal suites and man caves to spend the day getting ready, celebrating, and relaxing in! I would highly recommend checking out this venue!"
"I cannot say enough good things about Mill Top! The entire team, including the owner, made us feel welcomed and cared for throughout the entire process of our wedding planning. Megan and Elizabeth were phenomenal during the planning process, giving us all sorts of ideas and considerations throughout. They also made sure that our wedding day was seamless, stress-free, and absolutely perfect. The Mill Top is a well-oiled machine! They handled everything from timeline to vendor communication to tips at the end of the night. Justin, the bar manager, helped us craft and serve the specialty cocktails of our dreams! Literally everyone at Mill Top is a joy to work with. We are so happy we chose this venue to host our wedding. If we had to do it all over again, we'd choose Mill Top again in an instant! Thank you Mill Top for everything!!"
"The Mill Top went above and beyond every single one of my expectations! We were a lucky COVID couple who have gotten to work with the Mill Top for almost 2 and a half years! Every step of the way they were supportive and kind to our situation. Elizabeth was our coordinator and made sure every detail we could imagine came to life. She was a true rockstar and made our day perfect. Both my husband and I could not recommend the Mill Top enough. It was truly a perfect day and we are so happy to have spend our day with Elizabeth and the Mill Top team. Thank you!!!!"
"The middle of wedding planning was a little stressful, with the unknowns of the event happening or not. But how could it not be during a pandemic? Mid planning we were introduced to Megan (our event coordinator). Megan was amazing!!! I don't know what we would have done without her. Megan went above & beyond for us, she even helped bustle my dress that kept falling down multiple times. She's great to talk to and gives advice when needed, but not feeling like we were pressured into a decision. She helped us stay on time and gathered all of our wedding party when needed (which was probably not an easy task for us?). We can't say enough good things about her. All the staff at Mill Top that helped us the day of were professional yet so fun to be around! Our group defiantly likes to joke around and have fun, & everyone kept up with our energy. Justin & Helena (sorry if I spelled it wrong) were awesome as well! Helena made my night at the bar, she made great drinks & made me laugh all night! Our two dogs were even a part of the wedding! The venue is so beautiful you honestly don't need many decorations. Mill Top has everything covered from the start of planning to picking up your items. Also so nice that you don't have to worry about cleaning up after, just schedule your pickup after your event. Everything was boxed ready for us to pickup! Thank you to everyone at Mill Top who helped make the wedding of our dreams happen!!"
"Mill Top helped me pull off the wedding of my dreams in just six weeks. Hannah led the way but the whole staff was top notch. We did a bar tasting with Justin who crafted the perfect signature cocktails. They worked with me to do a wedding ceremony, cocktail hour and reception all in the Great Room and everything worked perfectly. Plus, it's just the most beautiful venue. I've had multiple people tell me it wasn't just a great wedding, but the best wedding they've ever been to. I did everything so quickly because my father was ill and I wanted to make sure I could share this moment with him. He passed away soon after and I just wrote the venue a thank you and received such a sweet and personal response from Hannah. It filled me with so much gratitude. I'll never forget my wedding day and I'll always be grateful I chose Mill Top."
"I know my review will be echo-ing a lot of other reviews on this site but honestly, Mill Top is AMAZING!! The whole team is a well-oiled machine and take every of EVERY SINGLE DETAIL. Megan O was our primary event coordinator (also had help from wonderful Hannah!) and I cannot say enough good things about both of them! They help you plan your entire wedding day and help you through the overwhelming process to make it much more manageable and enjoyable. They also help day/night of to coordinate all wedding vendors and any issues that may arise. Our day went SO smoothly because of Mill Top and I can't thank them enough. Every single person from the owner to the service team helped make our day incredible and such a joy to work with. I wish I could give them 100000 stars. If we had to do it all over again, Mill Top would be our #1 choice!"
"A perfect place to host a wedding! My husband and I got married at the Mill Top on 8/14 and it could not have been more perfect or beautiful. Huge thank you to Carli, Justin, Rocky, and all of the Mill Top staff for making our wedding the best event that it could ever be. It is absolutely worth it to host your wedding with them. It was so easy to book and plan. There are restrictions because it is a historical venue but as long as you communicate with your coordinator and read your contract, everything is a breeze. Day-of coordination was so easy and having the staff there on site and having them help out made everything go off without a hitch. It was perfect. The food and bar services are also excellent! Jacquie's is the exclusive caterer and I could not have been more excited to NOT have to interview caterers. The food was incredible and Jacquie's offers a lot of different options at many different price points. Justin and the whole bar crew know what they are doing and they did a fabulous job on the bar! We had a signature cocktail that Justin made sure was perfect for us and he really went above and beyond with making sure we had everything we wanted. All of our guests loved the signature drink and all of the options we were able to offer! Seriously, book your wedding at Mill Top. I could not speak more highly of it. Between ease of location and planning, how gorgeous the venue is itself, and how friendly all of the staff is, I would tell anyone to book with them. We had the most perfect wedding day and I would have to say it was in large part due to the excellence of the venue we chose. Thank you Mill Top for the best day of my life!"
"The Mill Top was absolutely perfect for our wedding! The venue is so pretty and is super flexible with transforming the space to make it your own. The entire Mill Top team went above and beyond and were so organized and communicative- it made the planning process seamless and stress free. Our wedding vision came out even better than we could ever dream of thanks to the Mill Top team. "
"Working with The Mill Top was an absolutely amazing experience! Not only is it an incredible venue in and of itself with so much history, the wedding coordinators are top notch. We worked with several coordinators but primarily worked with Layne. She was absolutely incredible and really helped bring our vision to life. It's also so rare to have owner's of places involved, but Rocky was very involved and invested in our special day as well. We couldn't have imagined choosing any other place to get married, and we'd do it all again in a heartbeat. Thank you, Mill Top!!!"
"I'm not sure how any venue could top the service provided at the Mill Top. From the regular planning meetings to keep you on track to the day-of support to take the details and worry off of the wedding party and family, the Mill Top does it right. Not to mention the beautiful, rustic look of the venue. Have your wedding here, you wont regret it."
"I don't know where to start to be honest. The Mill Top blew us away as a venue. From helping us plan the wedding to executing everything on the big day, we didn't have to worry about a thing. Felicia Dale was so incredibly thorough it made us feel secure in knowing she was our coordinator. She was our "CIA" guardian angel (book with them and you'll understand what that means). Justin, the bartender, was incredible too, from creating specialty drinks to teaching people how to dance. The owner even took people on tours of the venue during the reception because they asked. We got so many compliments on the venue, everything was just perfect."
"Our wedding was fantastic thanks to The Milltop and staff. Our coordinator, Hannah, handled every detail prior to and on the day of. There was no detail left to chance and the staff was extremely helpful, courteous, and fun. They made planning a wedding easy and efficient. We were able to enjoy our day/night without worrying about the logistics. We would absolutely choose Milltop over and over again."
One Award-Winning Venue
over 12 breathtaking spaces
Every couple deserves their happily ever after